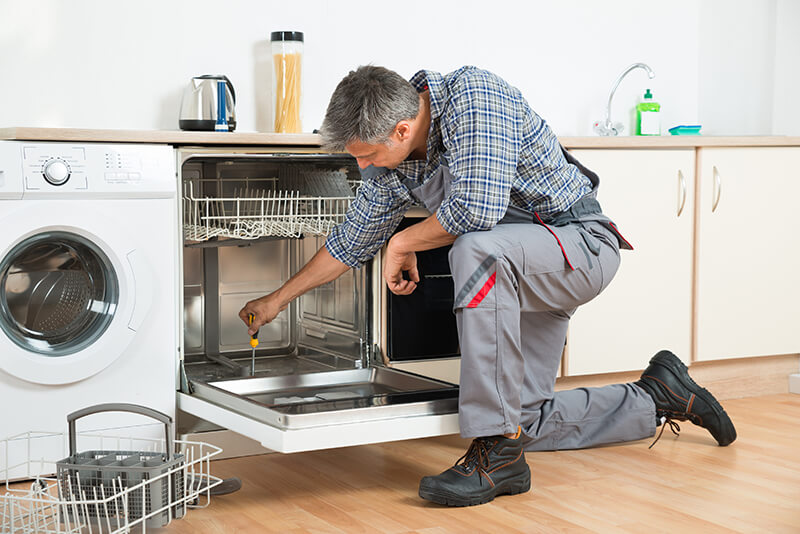 Tips on Finding a Reliable/Affordable Handyman
Who do you call when an appliance breaks or something in your home needs fixed? Often times if you aren't familiar with a repair company, it can be difficult to make a decision on which handyman to hire to get the job done and done right. How do you know who you can trust? Are their handyman services reliable, capable, affordable? There are various factors to take into consideration that can affect your decision. Worry no more, we here at McCombs Supply Co., Inc., you're friendly online supplier of appliance repair parts, have put together a guideline that will help you through the entire repairman finding process.
Before you call any home or appliance repair company, follow these tips for finding a reliable handyman or repairman:
Don't Rush

Though we're sure any broken appliance is important and needs to be fixed as soon as possible, don't make a hasty decision and choose the first handyman available. It could end up costing you more than the value of the appliance. You want to be sure you get estimates for your repair from several repairmen to determine the best value.

Ask Around

Do you have friends, neighbors, family, etc. who have used a handyman in the past and can give you the lowdown on any local repair companies they've used? Word of mouth can be extremely helpful – if someone you know had bad service, they'll help you avoid the same hassle. However, if they've experience great service, they'll likely recommend that company to you. For handyman services found by word of mouth, dig a little deeper and ask these helpful questions:

Were they happy with the quality of work and repair?
Were they reasonably priced or were they overpriced?
Were their actions and appearance professional?
Would they use them again? Why or why not?

Inquire on Social Media for recommendations:

Ask Facebook friends for their repairman suggestions
Search Reddit for suggestions and reviews

Search locally for recommendations:

Community Bulletin Boards/Message Boards
Local Hardware/Appliance Store

Call Your Realtor

Most local realtors have repair companies on a retainer, and often know the best ones in the area. They'll be able to give good recommendations.

Research Online

The internet can be incredibly helpful in this process. You won't hear about every company from word of mouth. You're going to have to look into some yourself. There are a lot of valuable websites that show ratings and reviews for local appliance repair and handyman services, all done by consumers like yourself. Take these reviews into high consideration, independent recommendations are always 100x more telling than any company's claims.

Examples of sites to find repairman reviews and ratings: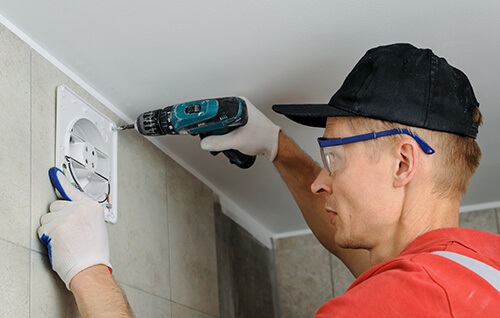 Now that you've done your research, you should have a good list of candidates, either by recommendations or your own research. These next steps will help you narrow down your choices.
Don't Settle

Even if the first repairman you talk to sounds like a good choice, don't make that decision right away. Shop around and talk to many others, weigh out the pros and cons of the initial conversation. You want to be sure you're getting the highest quality of work for a great deal.

Avoid Special Offers

Be wary of any repair businesses that claim they won't charge you service fees unless they complete an actual service. If they show up and look at the issue, they deserve to be paid for their time. If their estimate is free, they may charge you more on labor or other fees to cover their time and travel costs.

Don't Let Price Be the Deal Breaker

Don't hire the cheapest repairman. Can you trust the cheapest one? There might be a reason as to why they are the cheapest. On the other hand, don't spend a fortune to get what you think may be the best quality work. Spend a little time talking with them and ask the necessary questions. It's important that you find the best combination of experience, knowledge and price.

Look into their History

Check to see if there are any outstanding or open complaints with your handyman options or the company they work for with the Better Business Bureau. People tend to file their complaints there more often than anywhere else.
When you have your potential handyman on the phone, ask the following questions for more information.
How long have you been in business?

The amount of time a repairman has been in business can be a good indicator or the quality of their work, knowledge, and credibility.

What forms of payment do you accept?

Even if you aren't planning on paying with a credit card, it's good to know whether or not they accept them, as this will be an indication of their success. Companies must undergo a comprehensive background check before being able to accept credit cards for payment.

However, if you weren't planning to pay by credit card, it's something you should consider. If you pay by credit card, you typically have more security if you received bad service or work was not done properly.

What is your level of training?

A company with well-trained repairmen will be open to sharing any education and training programs they've done, as well as any certifications they have.

Ask a specific repair question

Ask a dummy question with potential fees. This will help you understand how each handyman works and their fees. Take this as an opportunity to learn about each repairman's fees so you can compare prices amongst the companies.

Do you guarantee/warranty your work?

Find out if all work performed is guaranteed in writing, and how long the warranty lasts.

Can you give me references?

Will they give you any contact information of people that can be references for their work? A good repair company will have a list and will be happy to give it to you. References are of extreme importance when you're hiring a repairman to get a job done for you. If you have the time and capability, you should call the person they've previously done work for to get their thoughts. Maybe even consider going to see any work they've done.
A good handyman will also ask you several questions about your appliances. If they don't question these next few items, be sure you provide them with this information ahead of time:
Gas or Electric?

Whether your appliance is gas or electric, will factor into the cost of the repair(s). Gas water heaters, stoves, fireplaces and refrigerators are more expensive to fix than electric versions.

Accessibility of the Appliance

An easily accessible appliance will cost less to fix than one that is hard-to-reach.

Are the Parts Easy to Find?

Parts for old and rarer appliances might be more difficult to find, making them more expensive. It's possible to save money by using used appliances that are in good condition.
Whether a small or big job, look for these 5 traits in your repairman:
Dependable - your handyman is available when you need him and arrives prepared with the tools needed to complete the job efficiently.
Honest - your handyman will prepare you with pricing information in advance.
Reliable - your handyman provides accountability and expertise to every visit.
Respectful - your handyman shows good manners, is considerate of your home, and cleans up after the job.
Organized - your handyman documents all repairs and keeps track of warranties.
When should you hire a repairman? When should you do a repair yourself – DIY repairs?
What should a consumer do when they have a malfunctioning appliance? Most will want to pick up the phone and call the first person available to come and fix the issue. But, what they might not know is that all appliance repairs don't require professional acumen. To avoid spending a large amounts of money on simple tasks, it's important to know what appliance repairs you can do yourself and which are best left up to a local handyman or professional contractor.
First, make sure you have the necessary tools and knowledge to do a repair. If you don't, you'll want to make sure you have easy access to both. If yes, you may be capable of the following repairs yourself:
Water Leaks

Though there are various appliances that can cause water leaks, most are caused by a disconnected hose or a hose that has deteriorated. For example, if you notice a pool of water under your washing machine or a trail of trickling water coming from under your dishwasher, first check the outlet and inlet hoses to determine if they are loose or if they have any damage; check the connections as well. If all appears to look okay with the hoses and their connections, then inspect the valves and the pumps. What you'll be looking for here is imperfections such as holes and cracks.

Replace a Heating Element

In some appliance repairs, you'll need replacement parts which you can purchase at most home improvement stores, local appliance repair companies, or online parts suppliers (like us, McCombs Supply Co., Inc.). Before you go to purchase these parts, it's important you write down the model and serial number, or even consider taking the broken part with you. That way, you'll be able to match it with the new part.
Some projects and repairs will require specialized knowledge and tools to be safe and accurate. Here are a few examples in which you should hire a professional handyman:
Any Type of Gas Repair

Whether it be a stove or dryer, all repairs to gas appliances should be handled by a skilled repairman. Gas appliances have many hazards that are too risky for you to take on yourself; if you don't know what you're doing you could actually cause a gas leak or fire.

Refrigeration/Freezer Repairs

Refrigerators have hazardous refrigerants or coolants that can possibly harm you, your family, and the environment if they aren't handled correctly. A trained repairman should be hired to replace, manage and control these refrigerants or coolants so that your family and home remains safe during the repair.
If you do decided to go the DIY route, be should to fully investigate your issue before dismantling your home appliances. YouTube is an excellent resource for DIY repair videos and instructions.
What Will It Cost to Repair an Appliance?
Appliance repair can be a large investment, especially if it's your major appliances that need maintenance. According to homeowners, the average cost for appliance repair is $170 and most spend between $106 and $237. If you have more than one appliance that needs repaired, it's a good idea to group the repairs together; most appliance repairmen charge a trip fee. You will want to understand how they charge for their service. Do they charge by the hour? Do they charge per appliance type? Hourly rates can range anywhere from $100 to $200 per hour. When you ask how their fees are calculated, you'll also want to identify whether or not their pricing includes: parts, labor, and the service fee.
Common appliance repairs for which you may need to consult a local handyman:
Refrigerator and Freezer

Among the most essential kitchen appliances, there are a few factors to keep in mind when deciding whether to repair your refrigerator/freezer combo

Age - if your refrigerator is less than 8 years old, it should be repaired. If it's more than 15 years old, it will most likely need to be replaced.
Type - repair cost can be dependent upon the type of refrigerator you have. Built-in refrigerators are less expensive to repair if they're less than 5 years old. Side-by-side refrigerators are more expensive to repair if they're over 5 years old.
Efficiency - if your refrigerator is increasing your utility bill, consider replacing it with a more efficient alternative. Look for models with the Energy Star emblem

Refrigerator Compressor Repair Costs

Is your fridge making a buzzing or humming noise? Failing to keep your food cold? This may mean your compressor needs repairs, which can cost anywhere from $20-$200. Common compressor issues include but are not limited to:

Compressor fan - the fan is a vital component to the compressor as it helps to cool it down and prevent overheating. If the fan stops working, you'll hear an odd noise and your fridge will then overheat. The fan will then need to be replaced.
Clicking noises - these noises may indicate an issue with your start relay, or that the compressor is overloading, which could cause it to break. To determine if the start relay is functioning properly, use an amp meter. If it's not, this is typically a problem you can DIY.
Faulty compressor - if areas aren't cooling as much as they usually do, test the compressor by unplugging the fridge and accessing it from the back. If the compressor is working, there may be something else causing the problem.
Other noises - since your compressor is normally silent, there may be an issue if it's making noises. That probably means the compressor has gone bad and needs replacement. It's important to replace it when needed to avoid high pressure and bad gas building up inside the refrigerator.
Other fridge repairs:

Rattling sounds - if the drip pan behind the kick plate under your fridge is rattling, it could mean there's too much liquid, be sure to empty as needed. You'll also want to check the supports to ensure there is no damage. Cost: $0-$50.
Icemaker issues - it's normal to hear noises coming from the icemaker when water flows. However, if it's louder than normal, have it checked. Cost: $250-$330. This could also be a simple water pressure issue.
Defroster - the defroster normally makes a click (other normal noises include snapping, popping and crackling). But, as the timer gets older, the motor will also start to make a noise. If the noise is too loud, it will need placed. Cost: $100-$200.
Freezer - if the evaporator fan motor begins to make odd noises, you can try pushing the door switch to see if that shuts it off. If not, you'll probably need to replace the motor. Cost: $200-$250.

Washing Machine

Your washing machine is essential to clean clothes and linens. If your washer breaks, it's useful to have it repaired or replaced. Depending upon the type of repairs, it could cost between $120-$500.

Common washer issues include:

Drain failure - the pump flows water out of the washer and filters it through the drainpipe. If you clean and replace the pump, you might be able to fix your washer and improve its performance. To fix an issue with the pump:

Access the pump in the washer cabinet where it's attached to the drainage hose
Disconnect it from the washer motor
Take the pump apart and check for any clogs
Clean out or replace the pump

Wobbling - this motion can mean that there is an imbalance in your laundry or machine. If the machine is unbalanced, check the four stands that support it. If they are defective, they will need to be repaired.
Leaking - usually caused by a leaking hose. The three hoses on a washer are comprised of two supply hoses and one drain hose. Check for secure connections and then any holes. Reconnect and replace hoses as needed.
Under filling - if your machine is failing to fill with water, there may be an issue with the water control or inlet valve. You should check the hoses before calling a repairman, often times your hoses are kinked and aren't letting all the water in.
Standing water - this could indicate that there is a clog in the drain. Evaluate and remove any blockages. If that doesn't fix the problem, call a repairman to check it out.
Mechanical failures

Agitator; if your washing machine isn't moving, there could be a problem with your agitator. Sometimes, articles of clothing may get stuck under the agitator and prevent it from moving.
Drive belts; problems may occur with worn, broken, or slipping drive belts. If there are cracks or slack, something is wrong. A belt that moves more than ¼ inch needs to be replaced.

Dryer

Your dryer is a time-saving machine. It's important to keep in good working order to dry your clothes in a timely manner. The average cost to repair a dryer normally runs between $100-$400, depending on the repair.

Gas dryer repair - though it costs less to power, gas dryers cost about $50-$150 more than electric models to repair. Some issues you may face with repairs include ignition coils, igniters, flame sensors, gas valves, or thermal fuses.
Dryer belt replacement - a squeaking noise means it's time to replace your dryer belt, or that there is a problem with the drum rollers and idler pulleys. The cost to have a dryer belt professionally replaced is about $200 a job. If you choose to replace your own dryer belt, follow these steps:

Remove the lint filter
Pop off the dryer top
Remove the screws and detach the front of the dryer
Remove the old belt
Vacuum out the dirt and debris around the belt area
Place the new belt
Reassemble the dryer's parts again

Dryer Coil Replacement and Other Repairs

If you need to fix the dryer coil, remove the cover from the front or back of the dryer, disconnect the dryer from all electrical and fuel connections, then inspect the dryer coil and replace if needed. Other common issues include:

No heat; could be caused by a bad thermostat, timer, fuses, temperature switches, or heating coils. Repairs could cost $80-$200.
Drum issues; generally caused by a broken belt. If that's not the issue, it could be your roller, motor or idler pulley that needs replaced. Costs could be $50-$200.
Overheated dryer; could be caused by a clogged vent, bad thermostat or faulty heating coils. It's important to resolve this instantly. Costs: $50-$100.
Faulty dryer; could be caused by lack of power or a bad timer, thermostat, terminal block or start switch. Evaluate and replace as needed. Costs: $50-$1,000.

Don't overlook prices for parts that can be associated with these issues. Heating elements will cost anywhere from $30-$200. Labor prices could cost between $30-$100/hour.

Oven/Range/Cooktop

Your oven range is essential for hot food. Any part of your range that needs to be repaired could cost between $100-$100 per job, depending on the extent of the repair. Common issues in ovens/ranges/cooktops include:

Broken burner; replace the burner
A burner that is too hot; replace the bad switch
Indicator light; replace the bad switch
Stuck oven door; the self-clean latch is misaligned or your touchpad is preventing it from closing.
Oven isn't working; there is an issue with your baking igniter or valve. If it's a gas model, the pilot flame may not be functioning properly; replace the spark electrode and other necessary parts. Use extreme caution with gas appliances, we recommend contacting a professional.
Poor heating; there's an issue with your igniter (gas) or main controller (electric). Replace as needed.
Bad temperature; there is an issue with your thermostat, temperature sensors or calibrations dials. Replace as needed.
Faulty baking/broiling; if electric, replace the element or wiring. If gas, inspect the valve to ensure that gas it reaching the oven.
As you can see, there are quite a few factors to consider when hiring a local handyman. You don't want to just pick the first available and the cheapest. You want affordable, quality work to keep your appliances performing at their best. We hope these tips will guide your search for a repairman and help you find a reliable handyman you can rely on for years to come.
Alternatively, if nothing is broken at the moment and you simply have concerns about maintenance, efficient operation, and the longevity of your home appliances, check out these maintenance tips.