Posted by By Eric G. Stark on 25th Jan 2018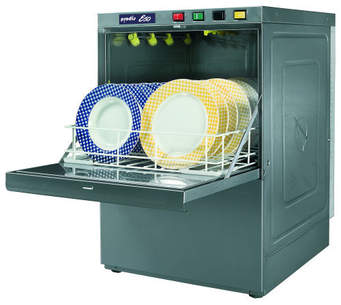 Dishwasher Upkeep
and Common Issues
When your dishwasher needs a little upkeep, use replacement parts that are specifically designed for its needs.
Whether your dishwasher repair involves the drain pump, inlet valve, thermostat, dishwasher control board, timer, water sensor, door gasket, drain hose, dishwasher relay or rack adjuster kit, McCombs Supply Co., Inc. has the replace parts you need for fixing your dishwasher.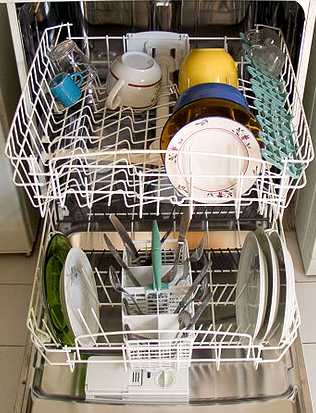 McCombs' replacement parts for these brands include Whirlpool, Amana, Jenn Air, Kenmore, Magic Chef, Maytag, LG, Samsung, Roper, GE, Hotpoint, RCA, Electrolux, Crosley, Frigidaire, Gibson, Kitchenaid and Kelvinator.
Here we will address common issues that may arise and dishwasher replacement parts that are available for purchase.
To find the parts you need, browse the replacement parts below. We carry a wide selection of replacement dishwasher parts.
Here is a video on how to maintain and use your dishwasher most effectively.
Dishwasher Product Issues
Dishwasher doesn't clean well.
Noisy
Glasses come out white or cloudy
Dishes come out spotty
Dishwasher won't drain
Door won't latch
Dishwasher is leaking
Dishwasher smells bad
Wash cycle takes too long or doesn't complete
Racks won't roll out

Common Error Codes
Bosch Dishwasher Error Code E2: Temperature sensor bad
Bosch Dishwasher Error Code E24: Drain error
Electrolux Dishwasher Error Code 01: Water Leak Is Detected (Sensor under the dishwasher detected a leak)
Frigidaire Dishwasher Error Code: i20, i40, iF0: Clogged filters or a restricted drain line has been detected
Frigidaire Dishwasher Error Code: dP: Drain Pump
GE Dishwasher Error Code C5: Dishwasher Is Not Filled With Enough Water (Drain Time Is Short)
GE Dishwasher Error Code C7: Water Temp Sensor Faulty
Hotpoint Dishwasher Error F11: Wash pump failure
KitchenAid HE Dishwasher Error Code: 1-2: Damaged or bad memory on the control board
LG Dishwasher OE Error Code: OE error code on the dishwasher display is telling you that the unit is detecting a drain issue
Whirlpool Dishwasher Fault Code F2: A water leak has been detected
Common Questions About Dishwashers
My glasses are coming out spotty, filmy. What's wrong?
Anwer: For spotting only, use heated drying cycle or a rinse-aid product. For filmy, it could be too much detergent or a water flow restriction (more details below).
Do I need to pre-rinse my dishes before putting them into my dishwasher?
Answer: No rinsing is needed unless your dishes sit for several hours.
There's water at the bottom of my dishwasher. Why doesn't it drain completely?
Answer: All dishwashers leaves a small amount of water at the bottom of the dishwasher to keep the pump and seals moist.
What is the correct way to load a dishwasher?
Answer: Dishes and cookware should have exposed surfaces facing the spray arms. Knives and other cutlery with wooden handles are best washed by hand because detergent, over time, can cause the wood to crack or become brittle. Other cutlery should be loaded with the end that touches food face up for better water circulation.
Dishwasher Tips
Keep dishwasher clean. Use Glisten (part no. 19080) for dishwasher cleaner and hard water spot remover. It removes cloudy film and spots from dishes and glassware.
Using a good cleaner will help with dry time.
If gasket cracked, old or leaks out, McCombs sells a replacement door seal.
McCombs sells gasket sealant (part no. N80046) that sells for $6.26.
Also clean the inside of the dishwasher with a rag to preserve the existing door seal.
To help with a rusty rack, there is dishwasher rack paint called rack patch (DWR1WHITE). This dishwasher rack paint dries to surface as it dries overnight. Cost: $4.95.
Cleaning your filter will help the longevity of your dishwasher. Clean under your screen. You'll be surprised what you'll find, like bones, hair.
Have a look at a step guide showing you how to clean the dishwasher filter.
In order to keep your dishwasher filter from being overexposed with food and dirt, a thorough cleaning should be preformed at least once a month.
After you have cleaned the filter, mix together ½ cup of baking soda, ½ cup of salt and 1 cup of bleach. Pour this mixture into the bottom of the dishwasher and allow it to sit overnight. In the morning set your dishwasher to run a normal wash without any dishes in it to complete the cleaning process.

Did You Know?
It turns out phosphates were a key cleaning ingredient, particularly in homes with "hard" water that's heavy in calcium deposits.

Finding the model number
Model numbers are usually made up of numbers or a combination of letters and numbers. The dishwasher model number will appear on a laminated sticker or a metal plate.
Model number can be found in the following places, including on either side of the inside edge of the dishwasher, on inside top edge of dishwasher door, on either side of the inside of door.

McCombs Supply Co., Inc. is here to assist with any of your dishwasher needs. Our focus is to keep your dishwasher running and performing at its best.
Our high-quality after market and manufacturer approved replacement parts work perfectly with these popular models:
Here are models
FDB878RB
FDB87RBSO
WU0800B
---
Call us at 717-299-3866 if you can't find what you are looking for or email to supplystuf@gmail.com.
We are happy to assist.
---
About Us
McCombs Supply Company, Inc.
In business since 1953, McCombs Supply Co., Inc.is a third-generation family-owned business that specializes in low prices and fast, reliable shipping.
Located in Lancaster, Pennsylvania, McCombs Supply Co., Inc. offers replacement repair parts for dishwashers, dryers, microwaves, range-ovens, refrigerators, washing machines, HVAC, commercial refrigeration, commercial cooking, pellet stove parts and more. Some of our manufacturers we distribute for include – Backer-Chromolox, Broan-Nutone, Exact Replacement Parts (ERP), EZ Flo, Fasco, Mastercool, ICM, JW Harris, Packard, Robertshaw, Sealed Unit Parts Company (SUPCO), White Rodgers, Englander, Breckwell, Harman, Lennox, Napoleon, St. Croix and Quadra-Fire.

We supply contractors, service technicians, housing developments, hospitals, retirement communities, institutions, and do-it-yourselfers.

Today, we have nearly one million SKUs in our system. We are constantly upgrading our cutting-edge technology to serve our customers better.
Copyright 2018
---