Posted by By Eric G. Stark and Anna Kucirkov on 28th Jun 2018
---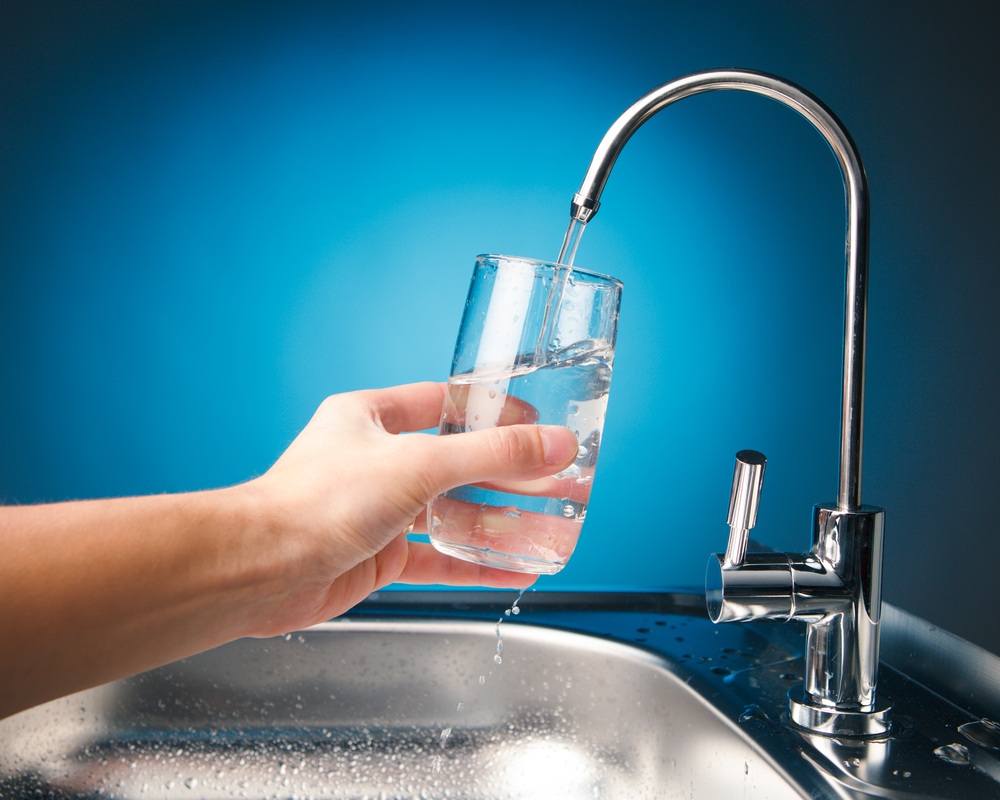 Now that summer is officially here and you are drinking more water, I thought it was a good time to remind you about replacing your water filter.
Do you have crusty ice cubes? Have you noticed a decreased flow from your refrigerator water dispenser?
If so, it is time to change your refrigerator water filter.
After all, everyone wants fresh, cleaning tasting water and ice cubes, and McCombs Supply has economical water filters that will help make this happen.
Remember the story McCombs Supply did on ice clumping? We posted this interesting photo (see below) from and link to a blog post on the website nannygoatsinpanties.com.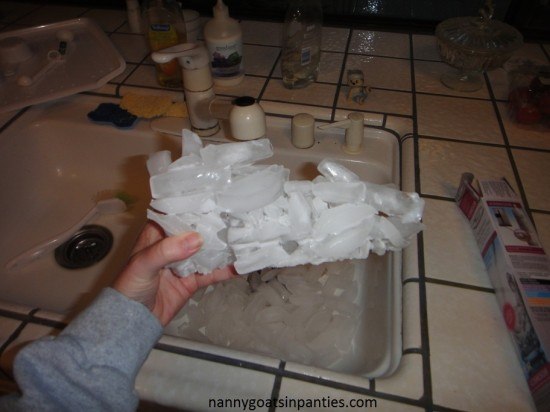 KEY NUMBER: 6.
This is the number of months a filter lasts before it needs replaced.
Most manufactures recommend replacing your water filter every six months, but the time frame may change based on your amount of use, taste and odor.
Here is a related story on inexpensive, reliable water filters.
But the most effective way to determine if your refrigerator water filter needs replaced is taste.
Take a drink of water and explore your palate for an unpleasant taste or odor.
---
Anna Kucirkova wrote a very informative article on the website Business Connect entitled, "Everything You Need To Know About A Water Filtration System Before Buying One."

She said McCombs Supply could republish the article. Here are exerts from the story, as well as suggestions for water filters for your home or business.
Everyone is looking for new ways to help improve their health. Whether you're dieting, working out, or simply trying to increase your water intake, it's requires dedicated effort with some parts easier than others.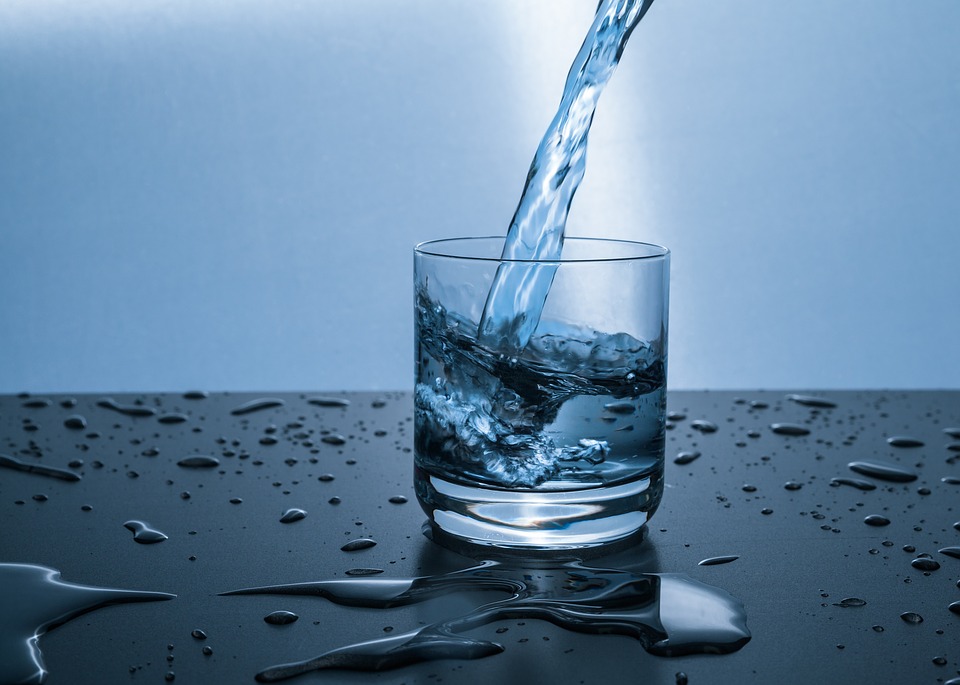 When it comes to the water you're drinking, are you confident that you're ingesting lead-free, healthy, treated water?
Can you count on the water you're getting from your home?
It's time to start thinking about how your water is filtered, regardless of whether you're drinking water at home, out and about, or in any other location.
If you live in America, water filtration and clean water probably isn't the first thing on your mind when you head to the sink to fill up a cup.
You're not living in a developing country, so your water has to be clean, right? Unfortunately, toxic tap water is a real issue in several different cities throughout the United States, including (but not limited to), Milwaukee, Wisconsin, Brady, Texas, and the well-publicized and infamous Flint, Michigan.
We're going to lay out everything you need to know about the state of your water, water filtration, and the types of water filters that might be available to you, as well as the benefits of water filtration for you home and your family.
What Is a Water Filtering System?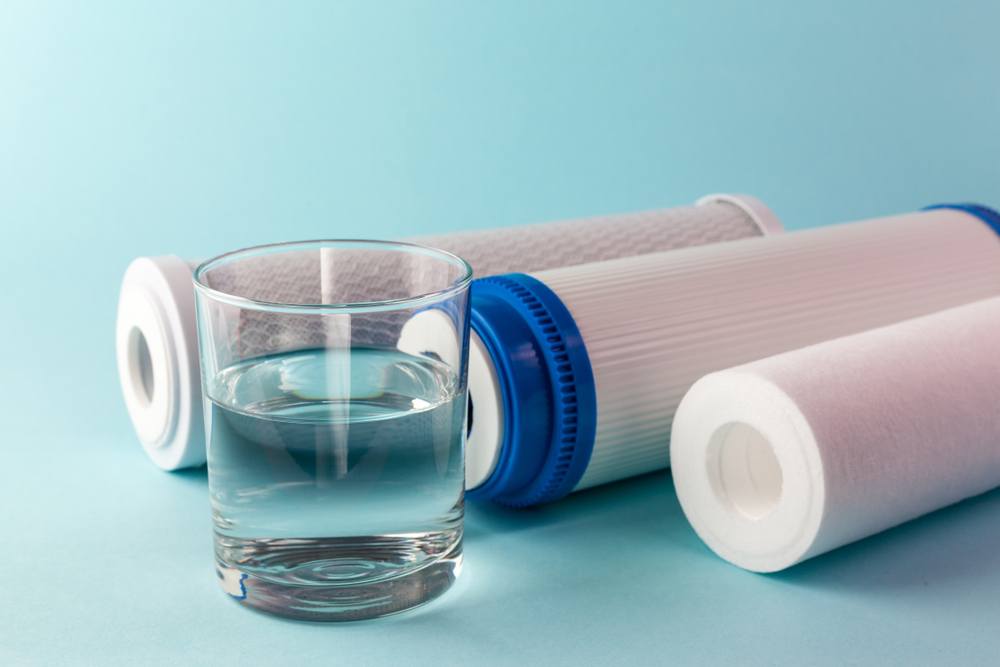 If you're unsure about what a water filtering system is to begin with, here are the basic. In its simplest form, a water filter helps decontaminate water by either using a physical barrier, chemical process, or a biological process.
People use water filter systems for a variety of different reasons, and there are dozens of benefits of filtering your own water. For example, people will use water filters to remove chlorine and bacterial contaminants to provide better tasting and better smelling drinking water. They'll also use them to remove lead from drinking water immediately before they drink it, eliminating the chance of a harmful substance entering their bodies.
Another benefit of water filter systems is that they provide you with clean water without racking up a huge bill from plastic water bottles ( environmentally-speaking, this is a much better option too).
Overall, drinking clean, filtered water can help to protect your body from diseases and lead to greater overall health. Filtered water can reduce the risk of gastrointestinal disease by more than 33 percent, help children's' developing immune systems grow strong, act as the last line of defense against 2,100 known toxins from drinking water, and greatly reduce the risk of rectal cancer, colon cancer and bladder cancer by removing chlorine and chlorine byproducts.
And water filtration doesn't only benefit drinking water. In fact, filtered water should be used for cooking, drinking, brushing teeth, bathing, and more. Using filtered water means there's a healthy mineral deposit and a healthy pH in the water you ingest!
Types of Water Filters
There are several types of water filters that are typically used, each with different mechanics and functions, but all serving the same purpose: cleaning your water supply to provide healthy, safe water. Let's focus on a few common types.
Activated Carbon
The activated carbon filter is one of the most common household water filters. This type of filter uses activated carbon granules that attract and trap chemical impurities through an absorption process.
Activated carbon granules are based on charcoal and are very porous forms of the carbon that is created by burning wood with a reduced supply of oxygen. Charcoal, somewhat like a cross between lead and a sponge, has an internal surface area that's riddled with nooks and crannies that can help to boost that absorption process.
The Environmental Working Group does offer one important caveat to remember when using carbon filters:
Keep in mind that carbon filters vary greatly in effectiveness. Some just remove chlorine, and improve taste and odor. Others remove contaminants including asbestos, lead, mercury and volatile organic compounds, or VOCs. However, activated carbon doesn't remove common inorganic pollutants such as arsenic, fluoride, hexavalent chromium, nitrate and perchlorate.
Additionally, this type of filter isn't ideal for dealing with hardness like limescale heavy metals, nitrates, fluorine, microbes, and sodium.
Here's a helpful overview of how activated carbon works:
Reverse Osmosis
You remember osmosis from science class, right? It's when one things absorbs another. Reverse osmosis is the forcing of contaminated water through a membrane at pressure so that the water is able to pass through, but the contaminants in the water are left behind.
Essentially, you're making the water go against its natural inclination, to force the comaninents out of a water supply. Unfiltered water is pumped in through a plastic membrane, clean water flows through the membrane at pressure, and that semipermeable filter or membrane will catch all the contaminants in said water.
Again, the Environmental Working Group offers a helpful note regarding reverse osmosis:
Also, consumers should be aware that reverse osmosis systems waste a lot of water – they typically use three to 20 times more water than they produce. For this reason, EWG recommends that they be used for drinking and cooking water only.
Conclusion
Regardless of where you live (home, on the road, or when you're camping), it's important to keep your water as clean and filtered as possible.
Water filters are becoming more and more important in a world where every day health seems to be diminishing.
Remember to change your water filter every 3 to 6 months, or sooner if you notice the water flow slowing down or your water color becoming darker.
You can easily pick up a water filter at your local grocery store or supply shop, and it doesn't have to be fancy.
Even a simple $30 home filter that you put on the end of your sink faucet will significantly help.
Ultimately, it's important that you're putting your health first, and keeping you water clean and filtered is a big step in that direction.
---
Need A Water Filter?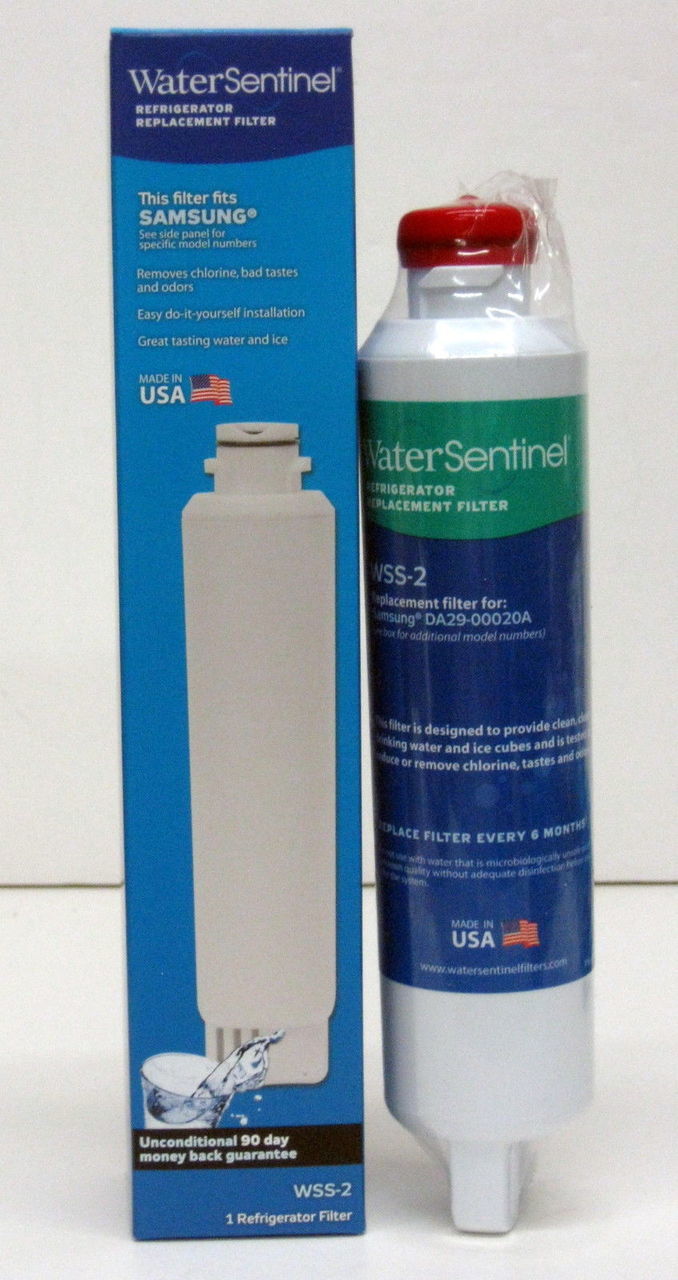 McCombs has a large inventory of water filters ( See link for complete list). McCombs has filters for all major brands and even for commerical use (more on that below).
Water Sentinel Refrigerator Water Filter WSA1 for Amana WF401S, which sells for $23.11, contains a compressed carbon block which provides tremendous capacity to remove and/or reduce impurities and sediment that may be present in your drinking water.
Additionally, this filter can catalytically breakdown other impurities very similar to the way a catalytic converter works in your automobile. These processes ensure that you are getting the cleanest and best tasting water possible.
This economical filter will provide you with fresh and clean tasting water and ice cubes.
The WSS2 is a refrigerator water filter for Samsung DA29-00020A.
The WaterSentinel outbound (built into the refrigerator) water filter contains a compressed carbon block which provides tremendous capacity to remove and/or reduce impurities and sediment that may be present in your drinking water.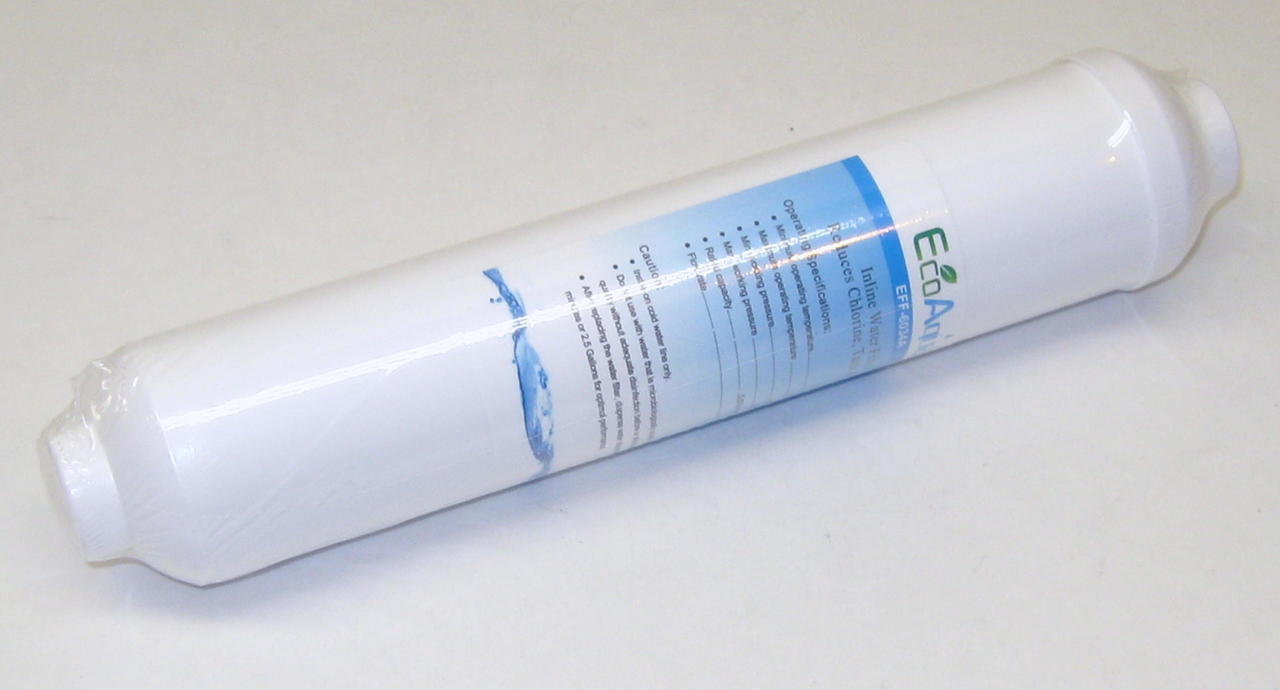 It sells for $21.92.
The Supco 1/4-inch inline universal refrigerator water filter (part no. EFF-6034A) is 10 inches long and has 1/4-inch plastic fittings included.
It is designed to meet or exceed OEM specification and reduces chlorine, sediment, dirt, rust, turbidity, sand, silt and more in water.
It sells for $9.04.
The EFF-6034A has advanced carbon block technology.
EAC water filters meet NSF / ANSI standard 42.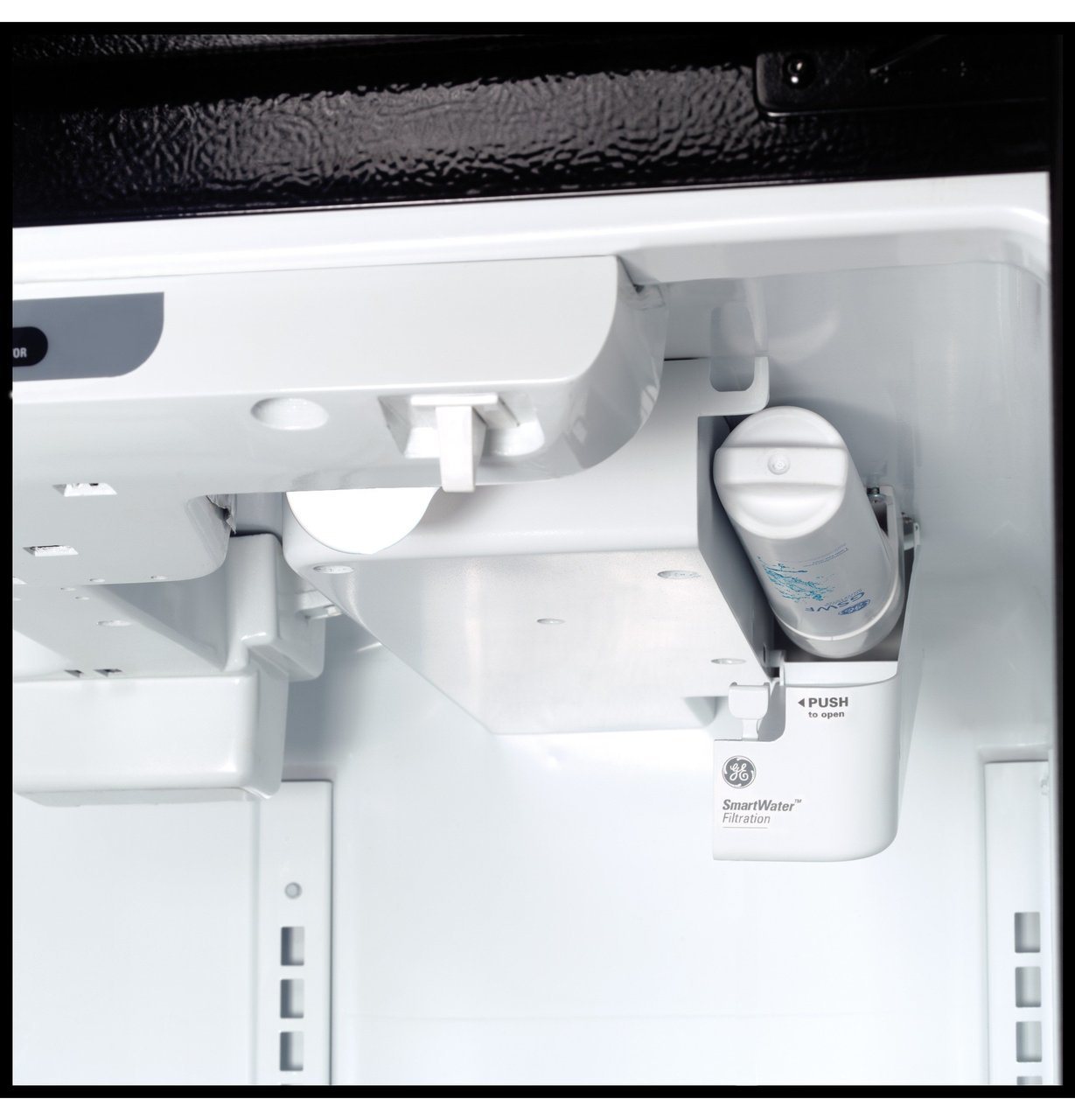 We also have the GE GSWF replacement refrigerator water filter, 1-pack.
It has a twist and lock design that makes it simple, no mess and tool-free for filter replacement.
It sells for $36.06.
Also check out the WSG2 Water Sentinel Refrigerator Water Filter for GE. It sells for $18.69.
There is also the GXRTDR Genuine GE SmartWater refrigerator Ice and water filter. It cost $11.92.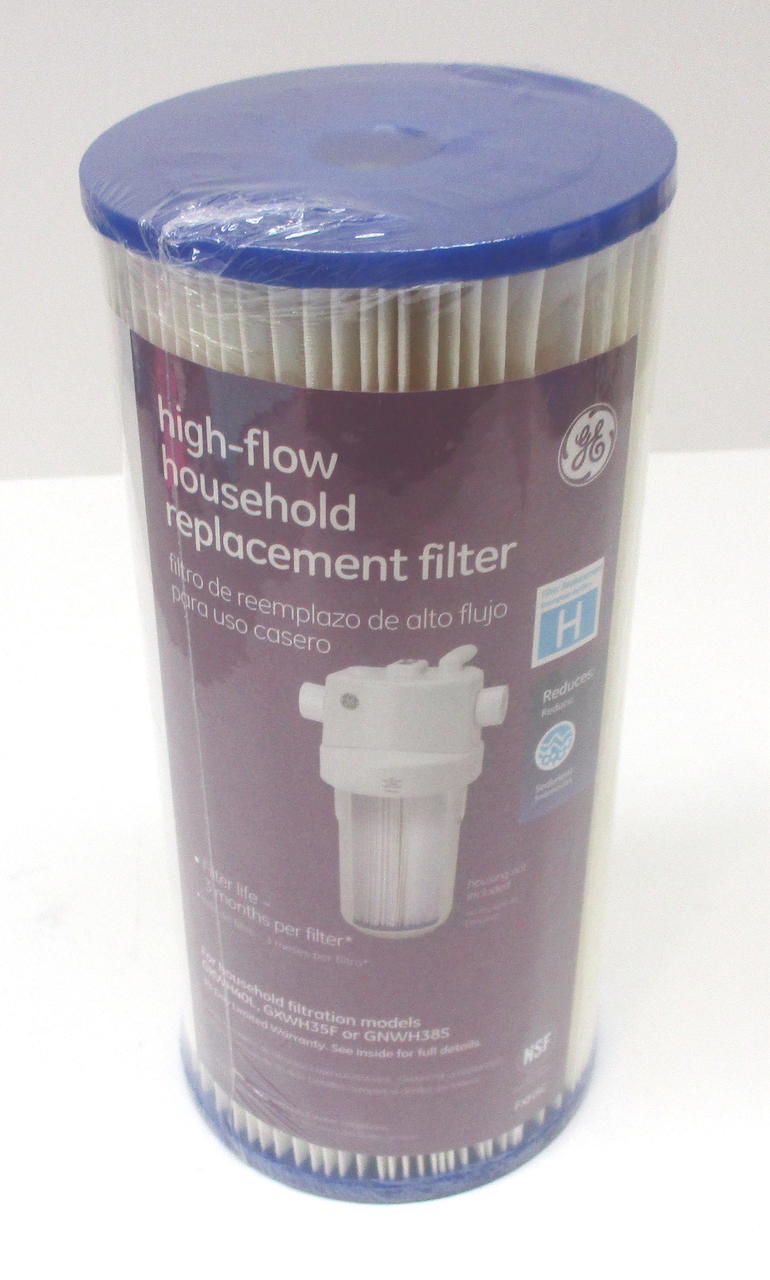 And the FXHSC Genuine GE Houshold Sediment Pleated Water Filter. This is a new filter that McCombs is selling for $16.36 has a filter capacity of 24,000 gallons. It is a 30 Micron Filter.
---


Tip
If you want to extend the life of an onboard filter, add a prefilter/inline filter. Here's the real tip. Have a bucket ready and the water turned off when adding an inline filter to catch any residual water in the line.
Commercial Use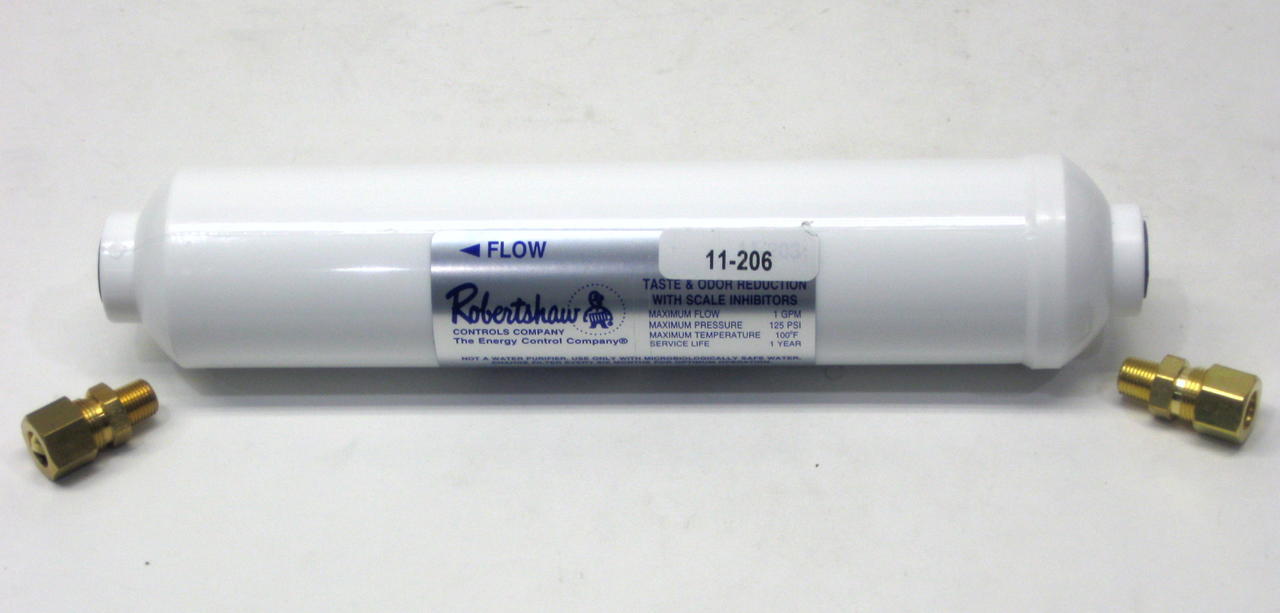 If you want an inexpensive inline water filter for a commercial business, like a small restaurant, the Robertshaw ice machine incline water filter flow (part no. 11-206) is great for ice machines.
This filter, which costs $27.95, has activated carbon for taste and odor removal.
---
About Us
McCombs Supply Company, Inc.
In business since 1953, McCombs Supply Co., Inc. is a third-generation family-owned business that specializes in low prices and fast, reliable shipping.
Located in Lancaster, Pennsylvania, McCombs Supply Co., Inc. offers replacement repair parts for dishwashers, dryers, microwaves, range-ovens, refrigerators, washing machines, HVAC, commercial refrigeration, commercial cooking, pellet stove parts and more. Some of our manufacturers we distribute for include – Backer-Chromolox, Broan-Nutone, Exact Replacement Parts (ERP), EZ Flo, Fasco, Mastercool, ICM, JW Harris, Packard, Robertshaw, Sealed Unit Parts Company (SUPCO), White Rodgers, Englander, Breckwell, Harman, Lennox, Napoleon, St. Croix and Quadra-Fire.

We supply contractors, service technicians, housing developments, hospitals, retirement communities, institutions, and do-it-yourselfers.

Today, we have nearly one million SKUs in our system. We are constantly upgrading our cutting-edge technology to serve our customers better.
Copyright 2018