Posted by By Eric G. Stark on 19th Oct 2017

Trick Or Treak: Halloween Deals
All Hallows Eve - better known as Halloween - is fast approaching.
So watch for clown and Wonder Woman costumes - and that's the adult outfits.
According to Bestproducts.com the top selling Halloween costumes this year are Pennywise, the clown from the Stephen King book and movie "It."
Wonder Woman, the pumpkin suit from the "Saturday Night Live" pumpkin skit, inflatable chub suit, Baywatch costume and Belle from "Beauty and the Beast" round out the top six outfits.
Here is a complete list of top trending costumes.
I wasn't scared by "It," but with Halloween soon here, I began thinking about my top 5 Halloween movies of all-time.
My top 2 have the "scare factor." 1. "Halloween II" The original Halloween came out in 1978. I saw the second one first in 1981 and was freaked out by Michael Myers' slow, deliberate walk through the hospital.
2. "The Shinning" - "redrum," "redrum" (murder spelled backwards) - is an intense thriller from 1980. Saw it in Classic Video Club as a sophomore in high school. What was the teacher thinking?
3. " Young Frankenstein," a 1974 comedy, is one of my wife's favorite movies.
4. " Ghostbusters," from 1984 is funny and has a catchy song - Who you gonna call?
5. "The Great Pumpkin Charlie Brown"- a 1966 Halloween classic - has to make the list (or my wife would kill me).
Honorable mention: movies include my co-worker Jose Lopez picking "Friday the 13th" and Ken McCombs III says "Nightmare on Elm Street "is his favorite. Fellow co-worker Steve Wentz picked "The Ring."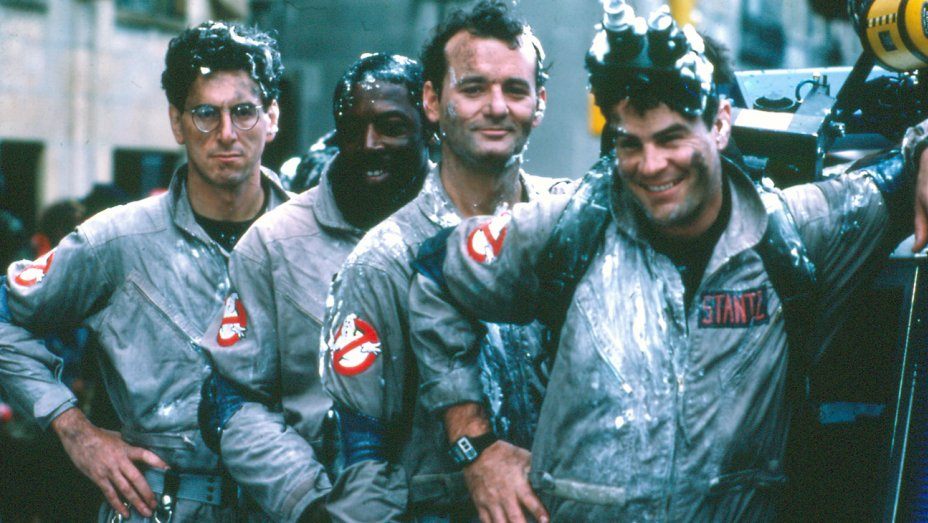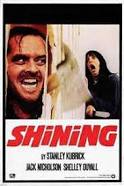 According History.com, the celebration of Halloween was extremely limited in colonial New England because of the rigid Protestant belief systems there. Halloween was much more common in Maryland and the southern colonies.
In the second half of the nineteenth century, America was flooded with new immigrants. These new immigrants, especially the millions of Irish fleeing the Irish potato famine, helped to popularize the celebration of Halloween nationally.
TRICK OR TREAT
Borrowing from Irish and English traditions, Americans began to dress up in costumes and go house to house asking for food or money, a practice that eventually became today's "trick-or-treat" tradition. Young women believed that on Halloween they could divine the name or appearance of their future husband by doing tricks with yarn, apple parings or mirrors.
In the late 1800s, there was a move in America to mold Halloween into a holiday more about community and neighborly get-togethers than about ghosts, pranks and witchcraft. At the turn of the century, Halloween parties for both children and adults became the most common way to celebrate the day.
MORE TREATS
Here at McCombs Supply we are more into treats than tricks. That's why we believe you will be enchanted with the alarmingly low prices we are offering on appliance replacement parts to repair items around your home. These are spooky good deals.
Calling in an order is not a frightful thing ( SEE RELATED STORY FOR TIPS). Have your model or part number ready and we can help.
BREWING UP WATER FILTERS
Eliminating any terror in changing your water filter, here is a video for installation.
The WSL-3 water filter is designed to provide great tasting water and ice cube and an economical price.
Filter Features:
Economical alternative to expensive substitute filters.
Delivers cleaner, clear water that looks and tastes great.
Will remove or reduce chlorine taste and odor that may be present in your drinking water.
Designed to provide up to six months of life or 300 gallons.
Does not remove minerals which may be beneficial to your health.
The WSL-1 and WSL-3 are both single water filters for LG products.
WSL-1 is designed to provide up to six months of life or 1,500 gallons. It replaces part number 5321JA2002A and LT500P.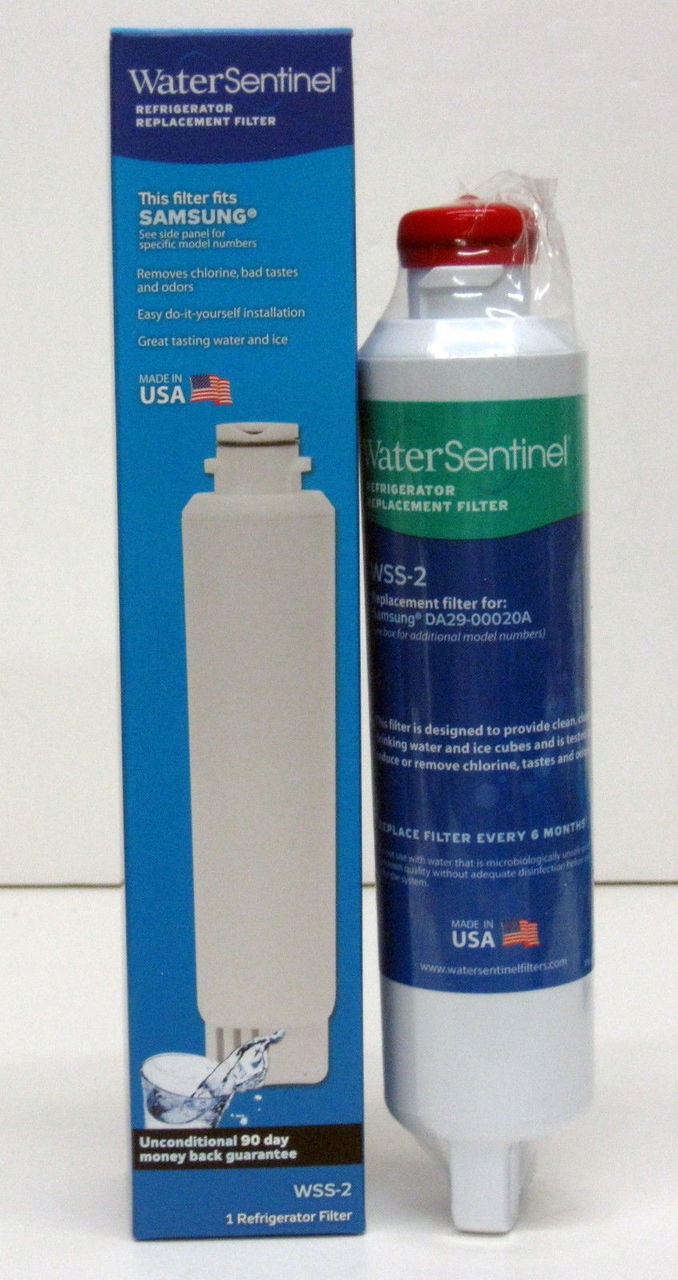 Another popular water filter that McCombs sells in singles is the WSS-1 and WSS-2 both are for Samsung products and contain a compressed carbon block which provides tremendous capacity to remove and or reduce impurities and sediment that may be present in your drinking water.
The carbon block absorbs impurities like a sponge, and can absorb and hold other types of impurities on its surface like a magnet. These filters can breakdown other impurities like the way a catalytic converter works in your automobile.
The process works to ensure that you are getting the cleanest and best tasting water possible.
These filters have been tested by the manufacturer against ANSI/NSF and Standard 42 for the reduction of Chlorine, tastes and odors.
These filters will remove or reduce chlorine taste and odor that may be present in your drinking water. It does NOT remove minerals which may be beneficial to health.
How Long: The WSS-1 and WSS-2 are designed to provide up to six months of life or 1,500 gallons.
NOTE: This is the only refrigerator filter to include an accompanying tube of special o-ring lubricant to ensure a leak-free seal.
These filters should not be used with water that is microbiologically unsafe or of unknown quality, without adequate disinfection before and or after the filter.
WHERE'S MY FILTER?
Need to find your water filter? Here is a link to McCombs' inventory of water filters.
GOING BATTY OVER IGNITORS
With this video, replacing your stove's ignitor is not a scary proposition.
THESE ARE THE GH'OUL TIMES
For a Franken-tastic deal, check out the new ignitor that just arrived at McCombs.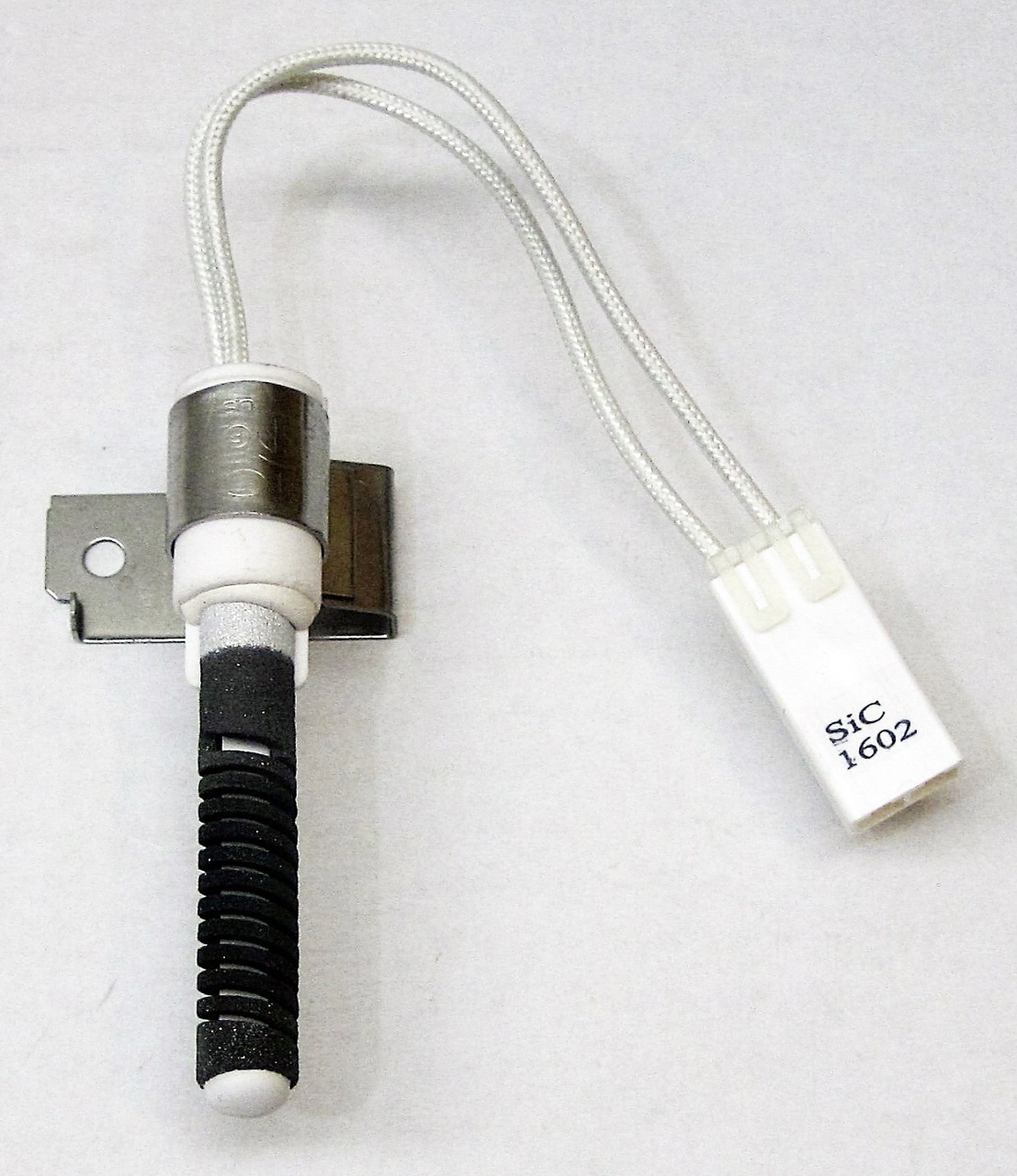 You can take a bite out of this deal. A SUPCO hot surface ignition furnace ignitor ( part number IG418) that sells for $13.
This ignitor is a replacement for Goodman numbers B14-1-15, B140108S and Modine number 5H075032B.
This part is well packaged in a box with plenty of foam around it and another box goes on top to insure its safe and unbroken arrival.
There will not be any booing about this offer. The popular IG3033 ignitor fits specific Trane Package Roof top units, including many models beginning with YCD15, YCD17 and YCD18.

The ignitor has a 5-inch wire leads. Plug, wire and nuts are included. Clip, mounting screws and installation are also included.
You won't be a scaredy cat if you purchase the popular Robert Shaw Ignition Furnace Ignitor 41-402. It fits Various Furnaces/Boilers.
This igniter replaces Armstrong 38322B001, Clare C-238, DMO 20834, 26789, Rheem 62-22441-01, Trane 340039P01, IGN23, Uni-Line Robertshaw 41-402, Williamson 09050 and Norton 271W

This igniter replaces Armstrong 38322B001, Clare C-238, DMO 20834, 26789, Rheem 62-22441-01, Trane 340039P01, IGN23, Uni-Line Robertshaw 41-402, Williamson 09050 and Norton 271W
Here is a link to McCombs' inventory of ignitors.
STAY OUT OF THE DARK

One way to avoid being frightened is stay away from dark areas. How do you do that, you ask? Well, shine some light on the dark area. Take a bite out of the dark, if you will.
No better way to do that than with a flashlight.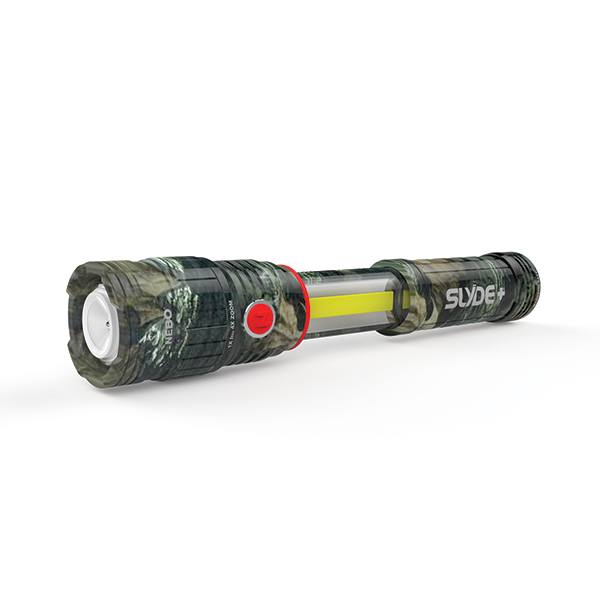 We can't keep this one on the shelf. The new and improved SLYDE flashlight and work light ( part number 6618) is better than ever. The new SLYDE+ is now equipped with a programmable memory settings for each light mode, a new COB red light function, a four times adjustable zoom and instant slide on.
All this, and best of all, the price stayed the same at $21.70.
This light is also cameo, so it makes a great gift for hunters, especially with deer hunting fast approaching.
It has four light modes
4 LIGHT MODES
Flashlight (300 lumens) - 3 hours / 135 meters
Work Light (200 lumens) - 3.5 hours / 21 meters
Red (35 lumens) - 2 hours / 8 meters
Red Flash (35 lumens) - 9 hours
BATTERIES
Powered by 4 AAA batteries (included)
You need a room to lit up? BIG Larry (part number 6382) knows how to light up a room.
Equipped with new COB LED
Technology, the BIG Larry outputs 400 lumens of intense light
Secondary light modes include low (160 lumens) and the emergency red flash mode. This intense red light is perfect for distress signaling, roadside emergencies or keeping away zombies.
DESIGN
Anodized aircraft-grade aluminum, water and impact-resistant
Powerful magnetic base
OPERATION
Top-positioned, ON/OFF button
BATTERIES
Powered by 3 AA batteries (included)
THROW PELLETS AT THE GOBBLINS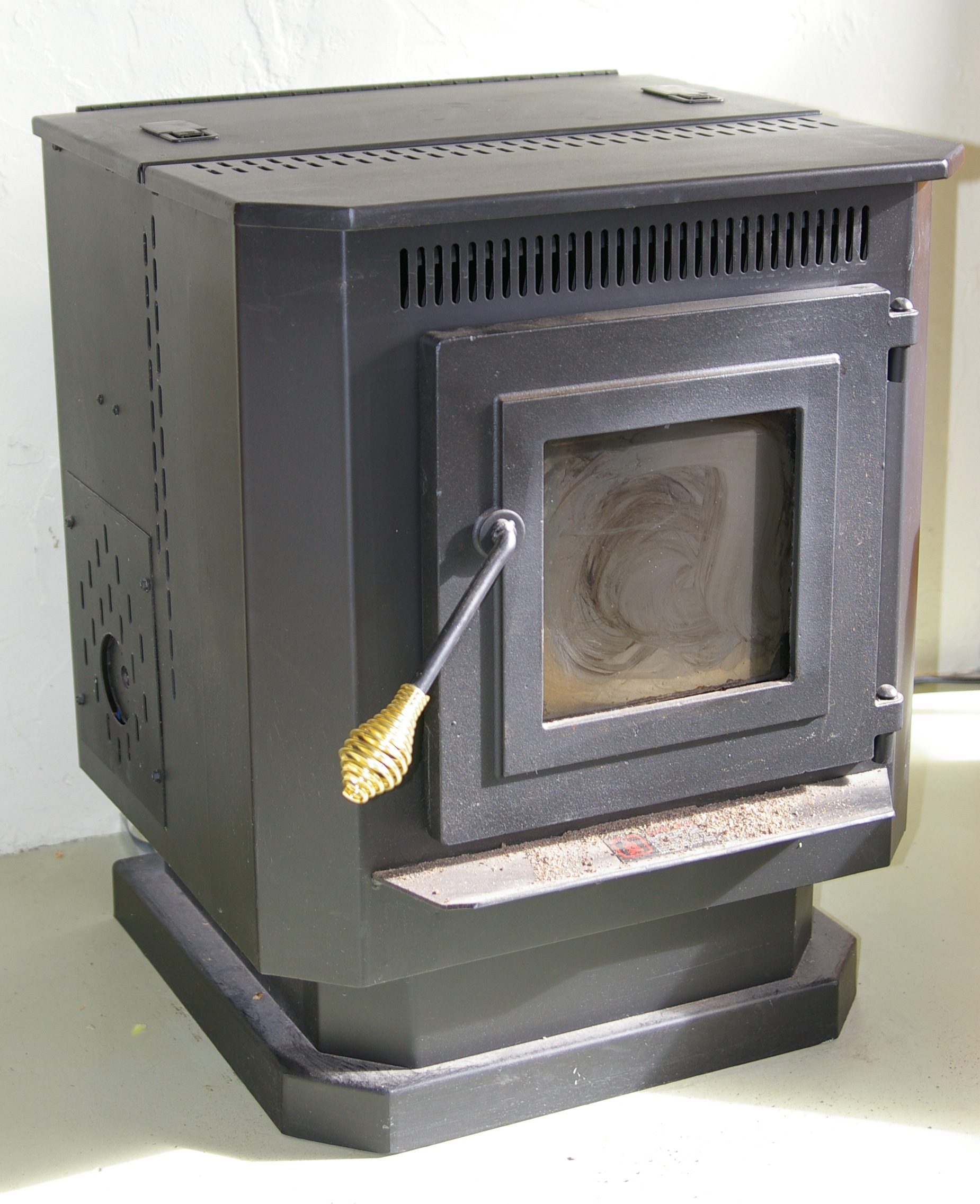 There is no reason to be in distress over your heating bill.
Many people are seeking thriftier ways to stay warm in the winter.
Today's central heating systems operated with wood pellets as a renewable energy source can reach an efficiency factor of more than 90 percent.
Benefit of biomass stoves burn wood and wood waste and residues (including wood pellets): Through 2016 owning a pellet or wood stove came with a $300 tax credit, and there is talk about the government renewing this credit.
McCombs Supply Co., Inc. sells the replacement parts for the following brands:
OEM, USSC, Harman, Quadrafire, Englander, Lennox, Whitfield, Enviro, St Croix, Breckwell, Drolet, Maxi-Torq, Napoleon, Travis, Avalon, TheLin, Robert Shaw, Tjernlund, Traeger, United States Stove and Glow Boy.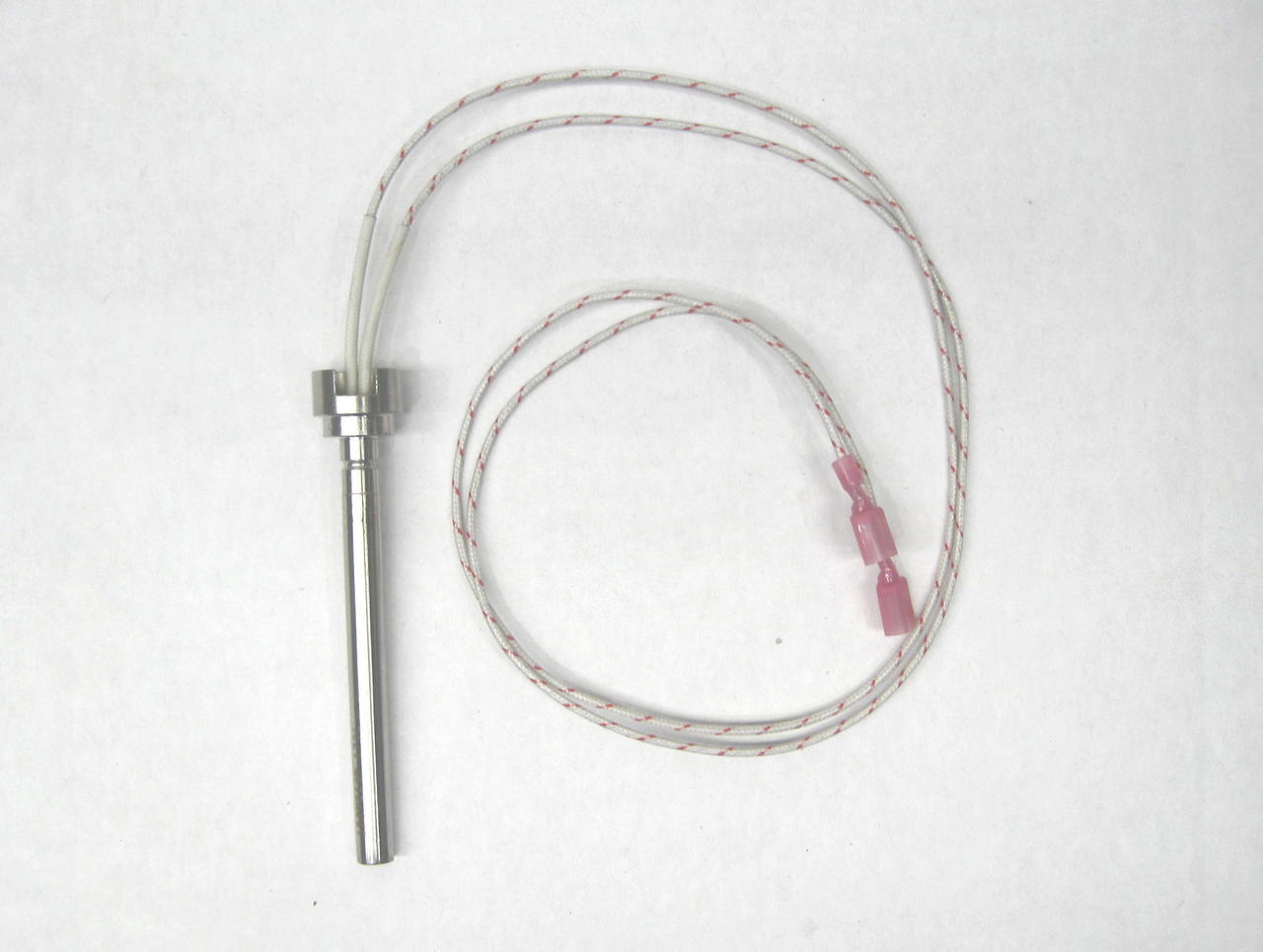 McCombs sells a variety of pellet stove parts, including the hot rod ignitor for St. Croix ( part number PS52727-R). It sells for $46.50.
In addition, the McCombs has the pellet stove vacuum pressure switch for St. Croix ( part number 80p30658-R). It sells for $20.60.
Here is a a link to pellet stove parts sold at McCombs.
---
YOUR TREAT
Thank you for reading this blog. Just for reading and getting this far, we have a special coupon for you. During checkout on your next purchase, type "Scary Deals" in our promotional code area and receive a 5 percent discount.
Previous customers say this savings helps offset airfare cost or customers use the discount to upgrade to faster shipping options.
Don't wait too long to take advantage of the coupon. Offer expires Nov. 4.
---
About Us
McCombs Supply Company, Inc.
In business since 1953, McCombs Supply Co., Inc. is a third-generation family-owned business that specializes in fast, reliable shipping.
Located in Lancaster, Pennsylvania, McCombs Supply Co., Inc. offers replacement repair parts for dishwashers, dryers, microwaves, range-ovens, refrigerators, washing machines, HVAC, commercial refrigeration, commercial cooking, pellet stove parts and more. Some of our manufacturers we distribute for include – Backer-Chromolox, Broan-Nutone, Exact Replacement Parts (ERP), EZ Flo, Fasco, Mastercool, ICM, JW Harris, Packard, Robertshaw, Sealed Unit Parts Company (SUPCO), White Rodgers, Englander, Breckwell, Harman, Lennox, Napoleon, St. Croix and Quadra-Fire.
We supply contractors, service technicians, housing developments, hospitals, retirement communities, institutions, and do-it-yourselfers.
Today, we have nearly one million SKUs in our system. We are constantly upgrading our cutting-edge technology to serve our customers better.
Copyright 2017